We just got our first look at a prototype for the 2023 Ranger Raptor wearing its production body, and running with a 2022-2023 Bronco Warthog!
The Ranger's flared, brawnier body and Raptor-spec "FORD" grille treatment are on clear display, only partially obscured by the camouflage. Raptor-style wheels, and the usual BF Goodrich All-Terrain T/A KO2 tires are also in place—mere days after the announcement that the South African version of the Ranger Raptor was moving from the BFGs to General Grabber AT3 rubber.
The Ranger Raptor prototype is fitted with wide-set dual exhaust, carefully tucked under the bumper for maximum ground clearance, suggesting that V6 power is on tap for the 2023 iteration of the midsize baja truck. The Ranger Raptor's was joined by a Bronco Warthog prototype, and the two had nearly identical engine and exhaust notes, locking in the notion that these two off-road offerings will be very closely related, mechanically.
The Ranger Raptor's rear suspension has some camouflage, almost certainly hiding the Live-Valve shocks that have also been photographed on the Bronco Warthog.
This prototype was right-hand-drive, but there's no doubt that what's on display here has major ties to what will be offered on the next-generation Ranger in American showrooms.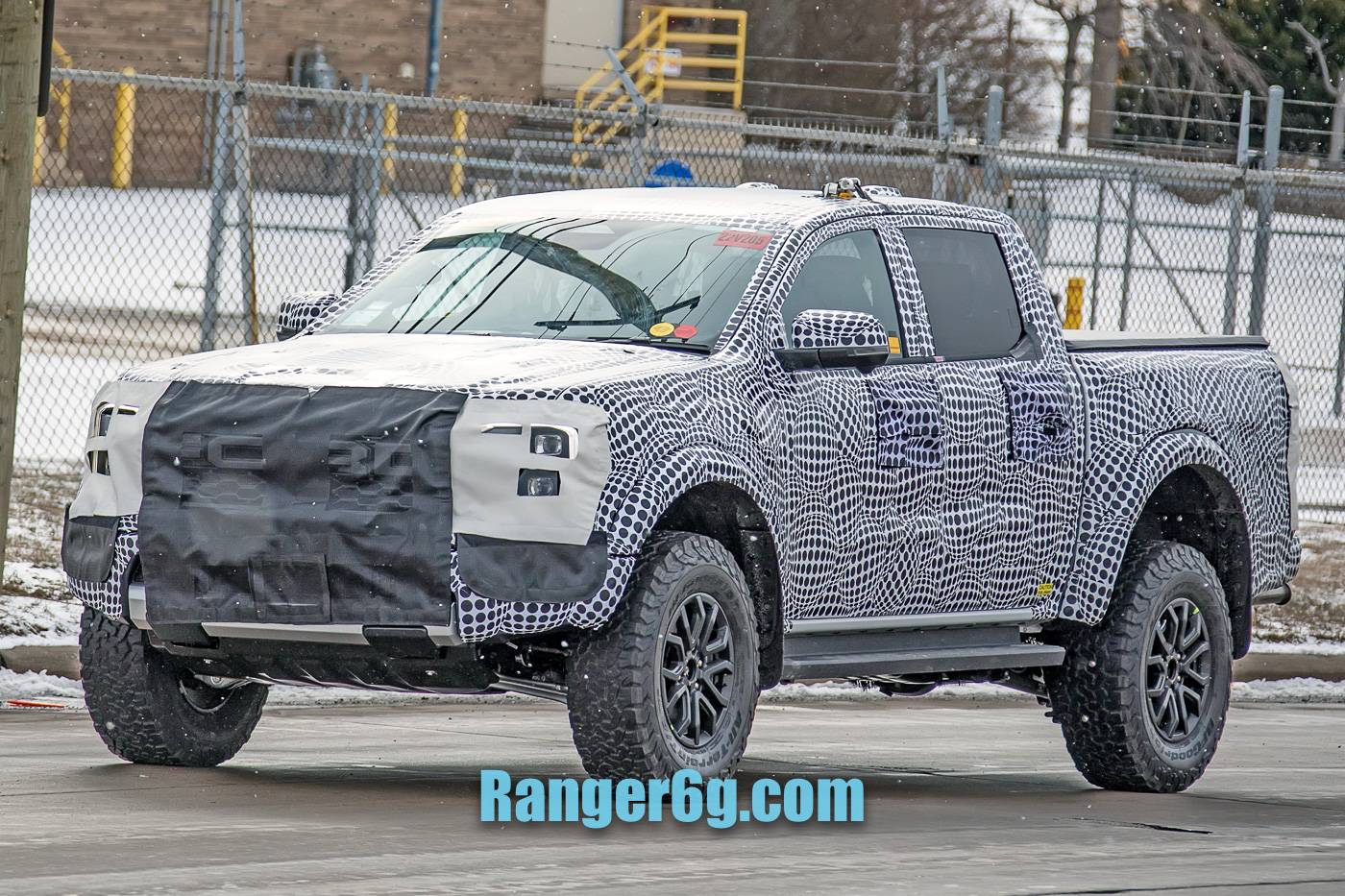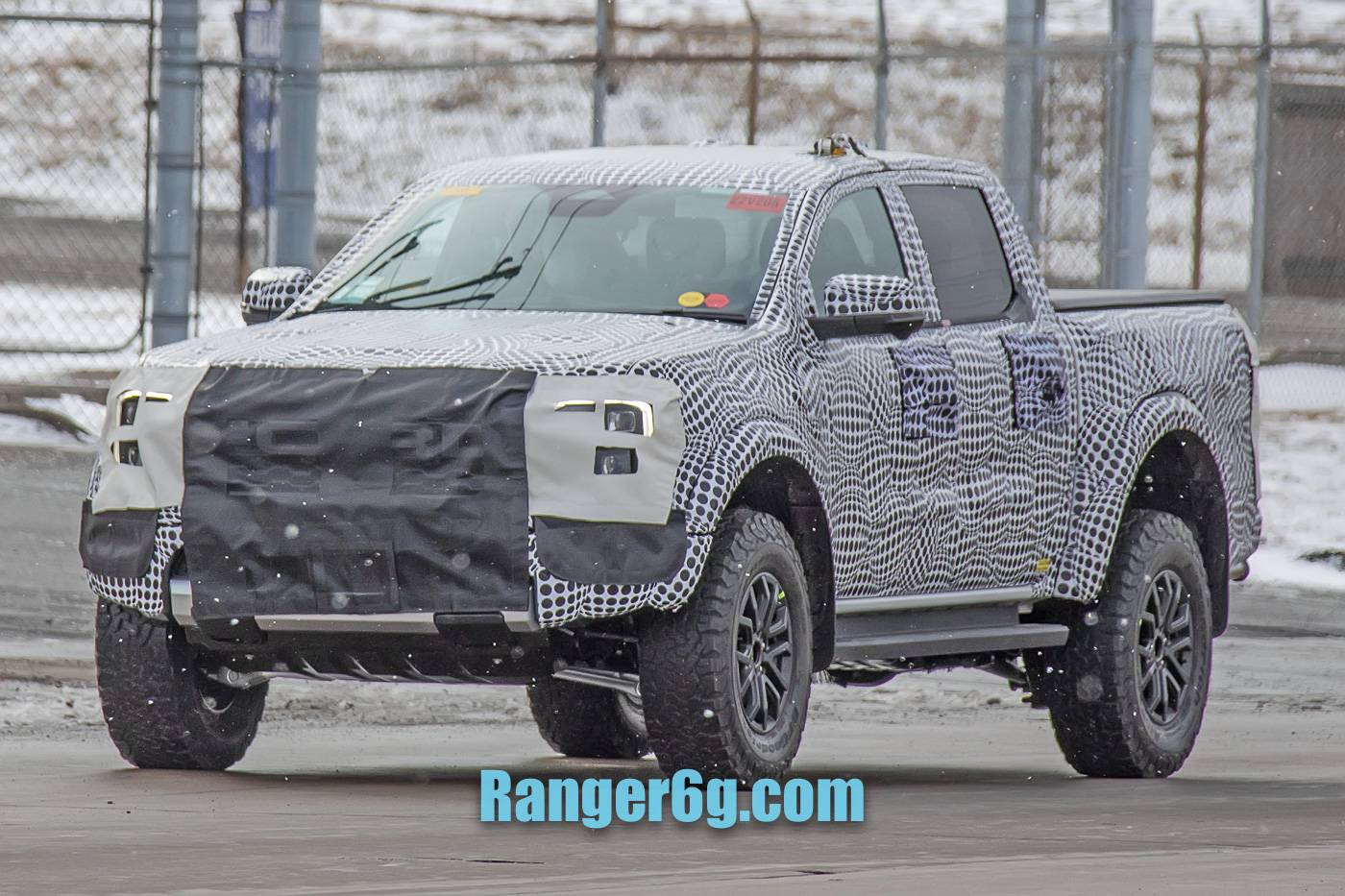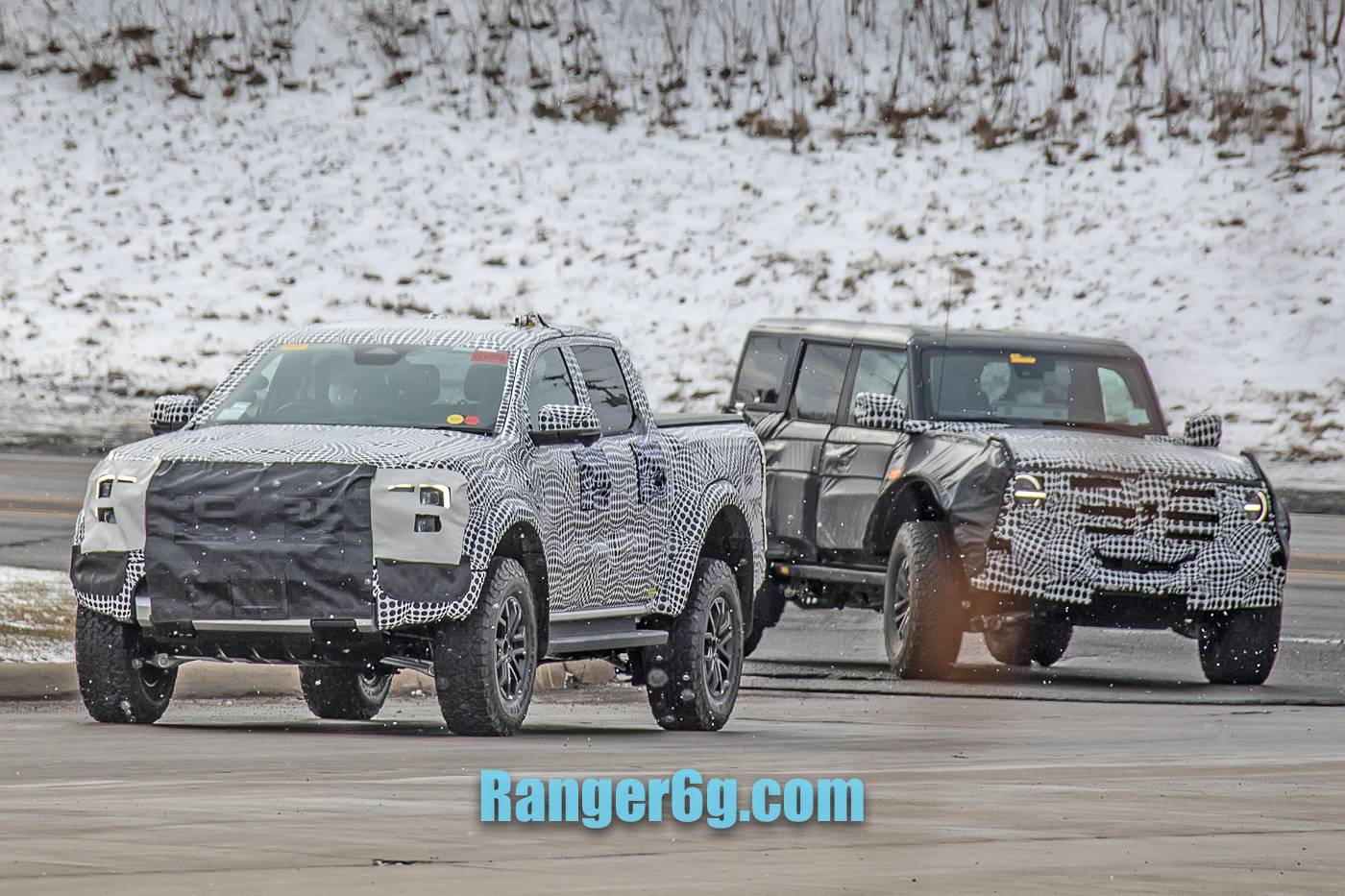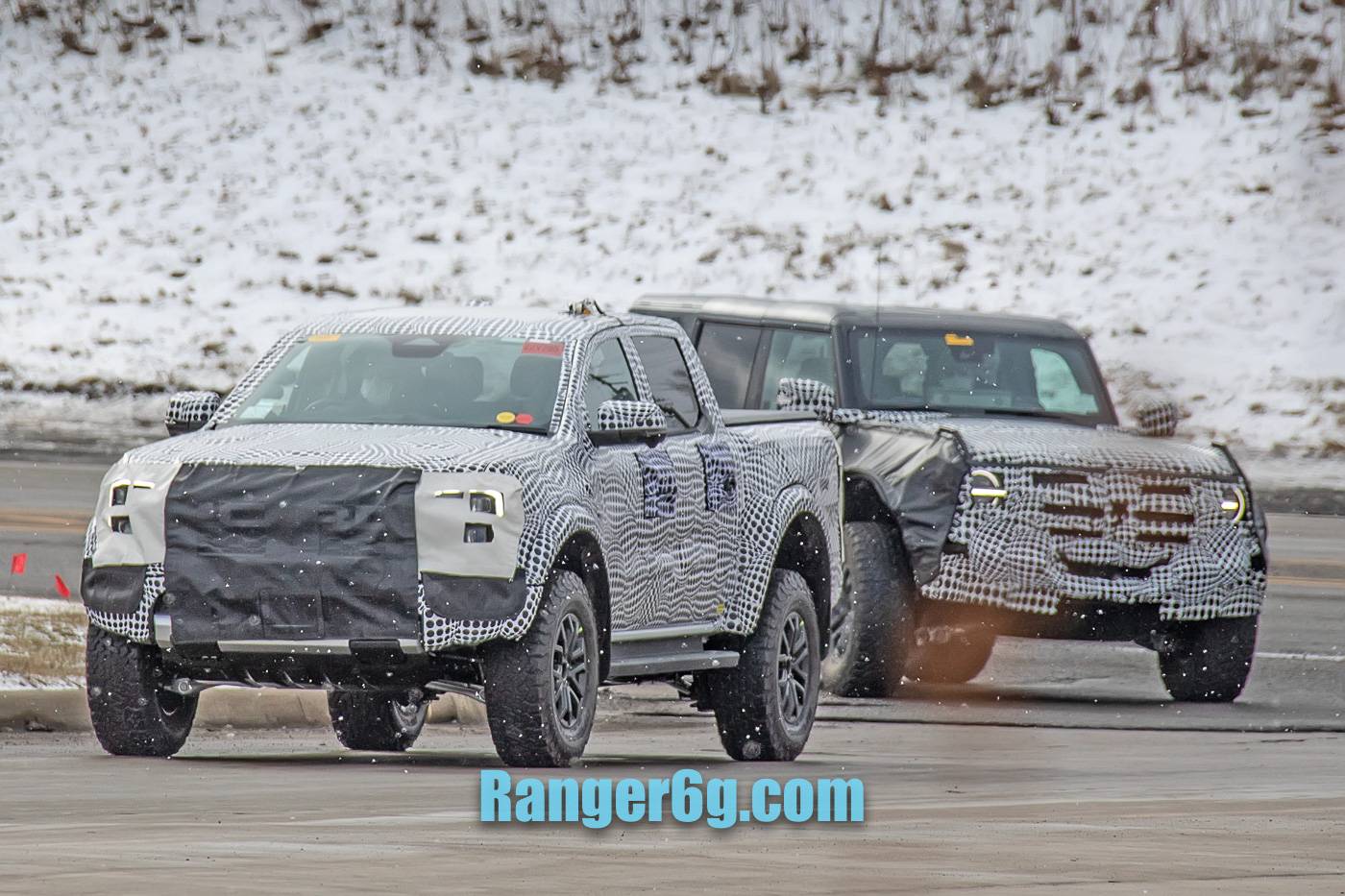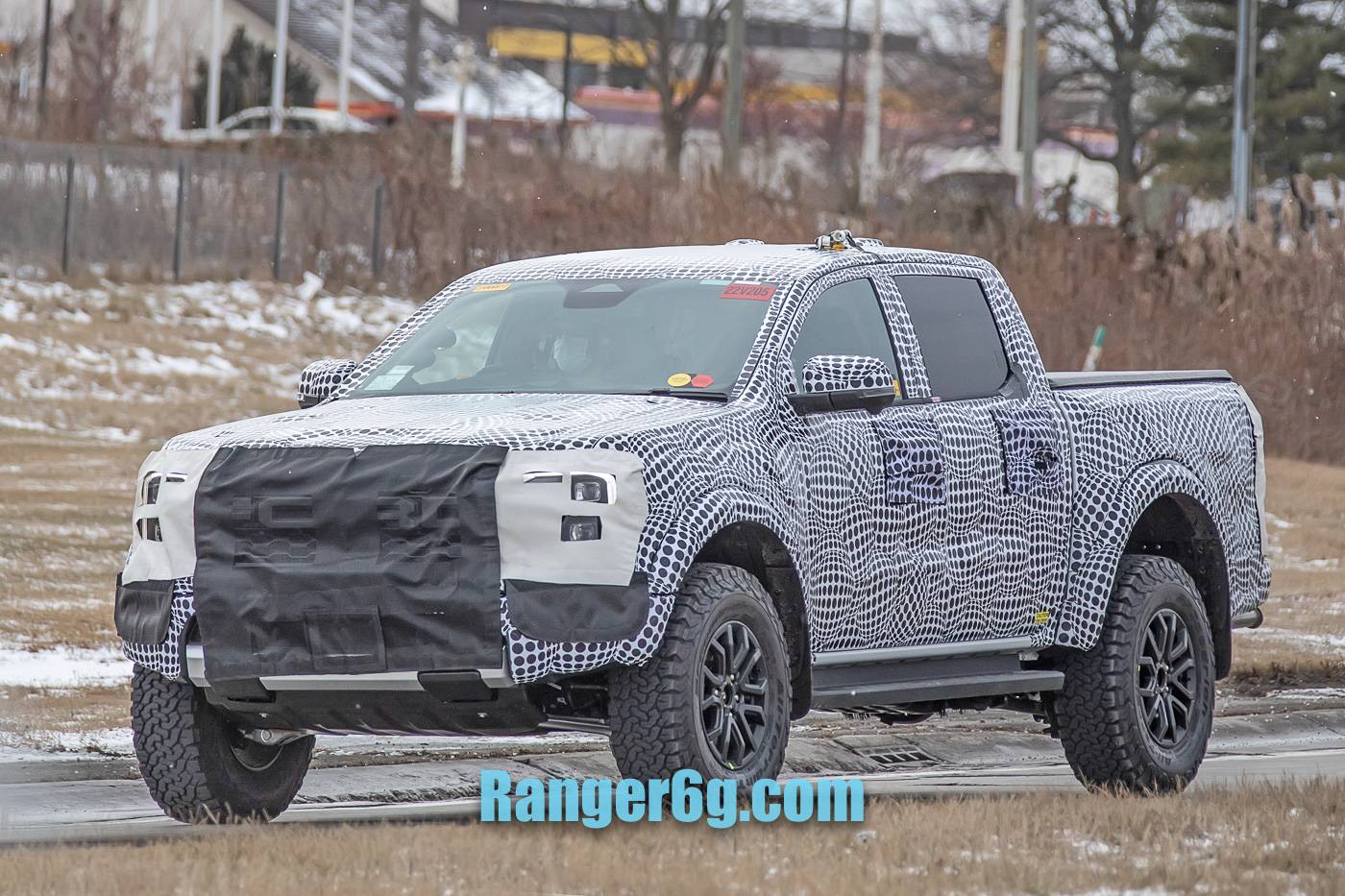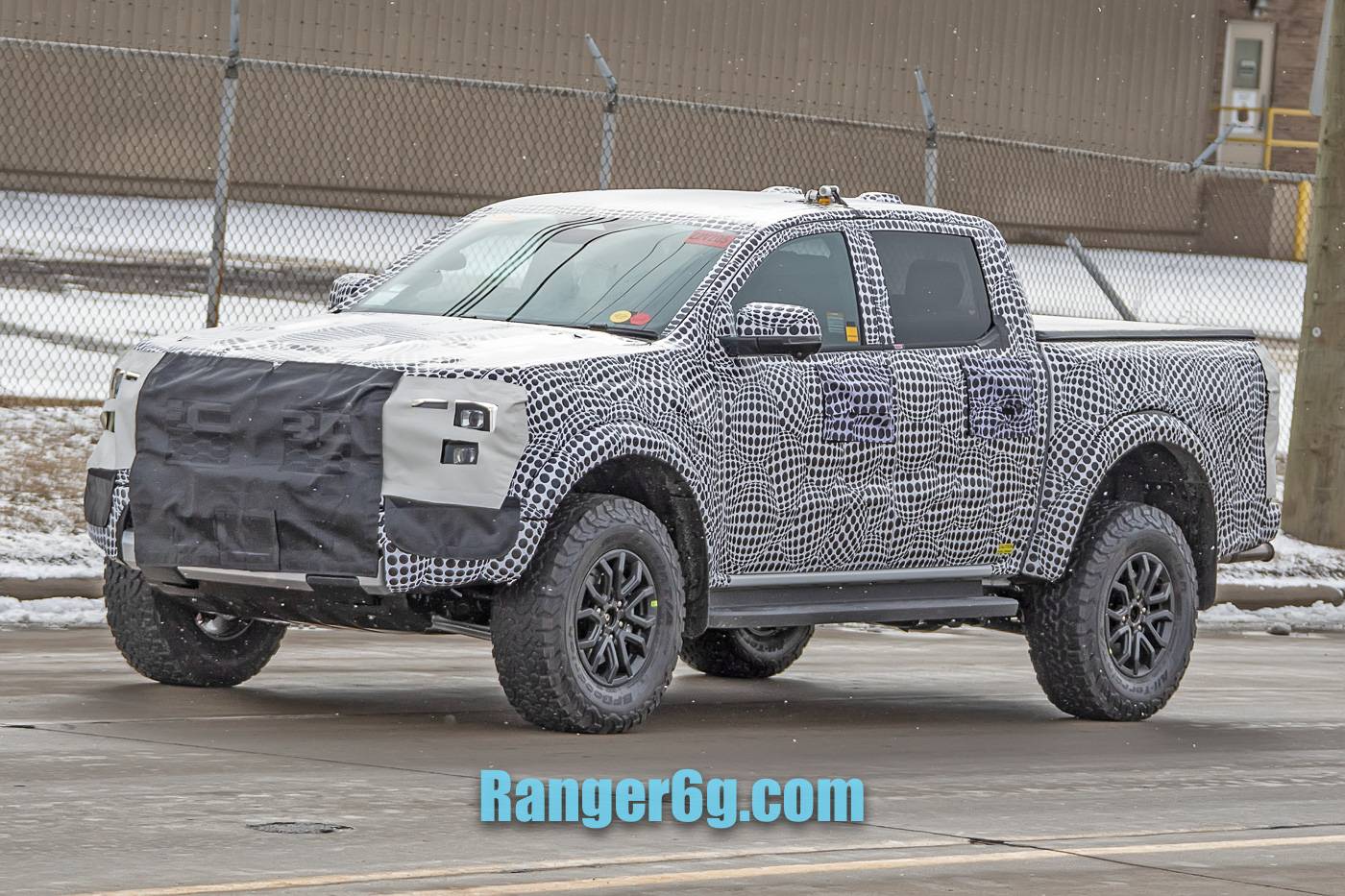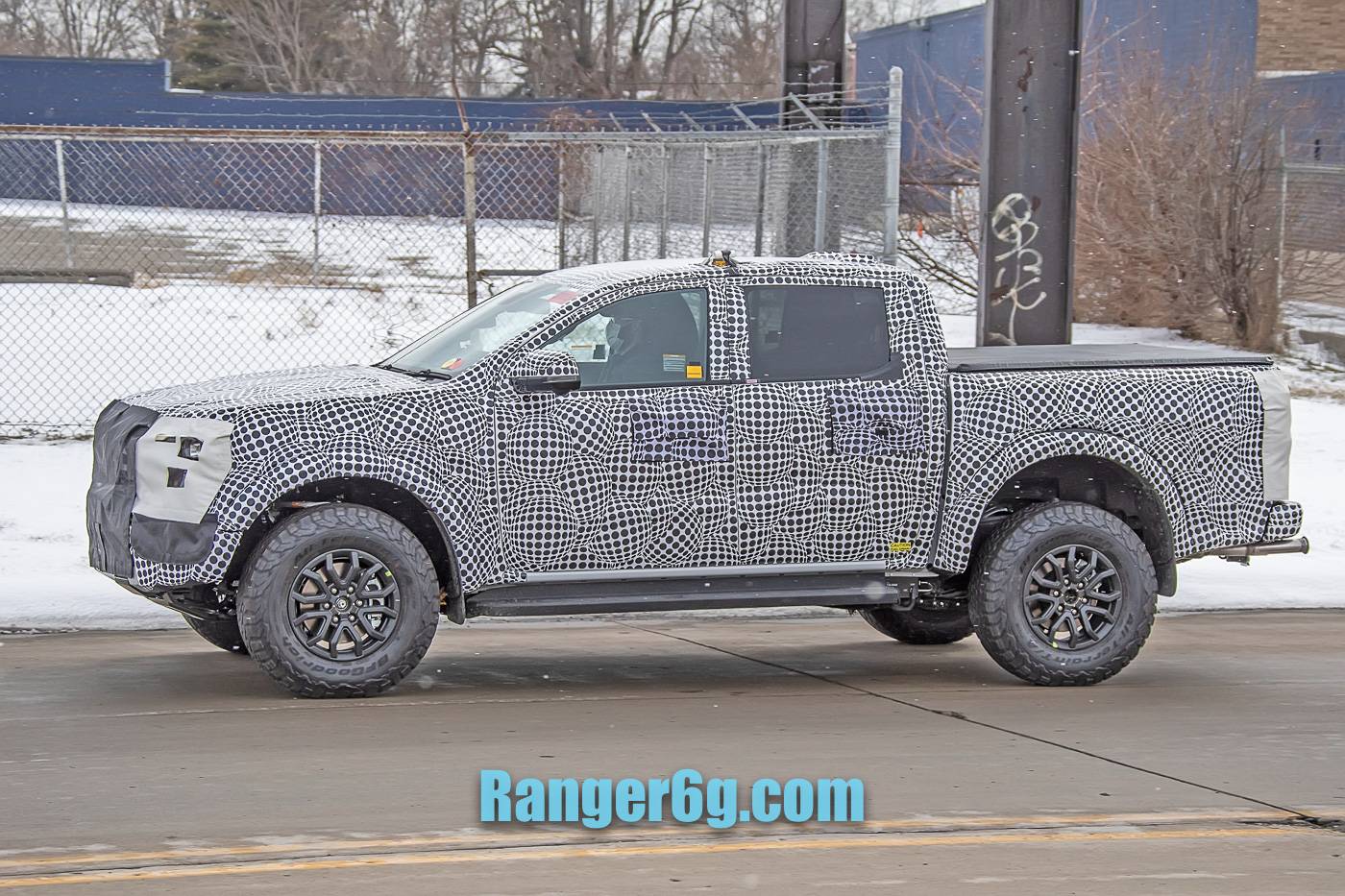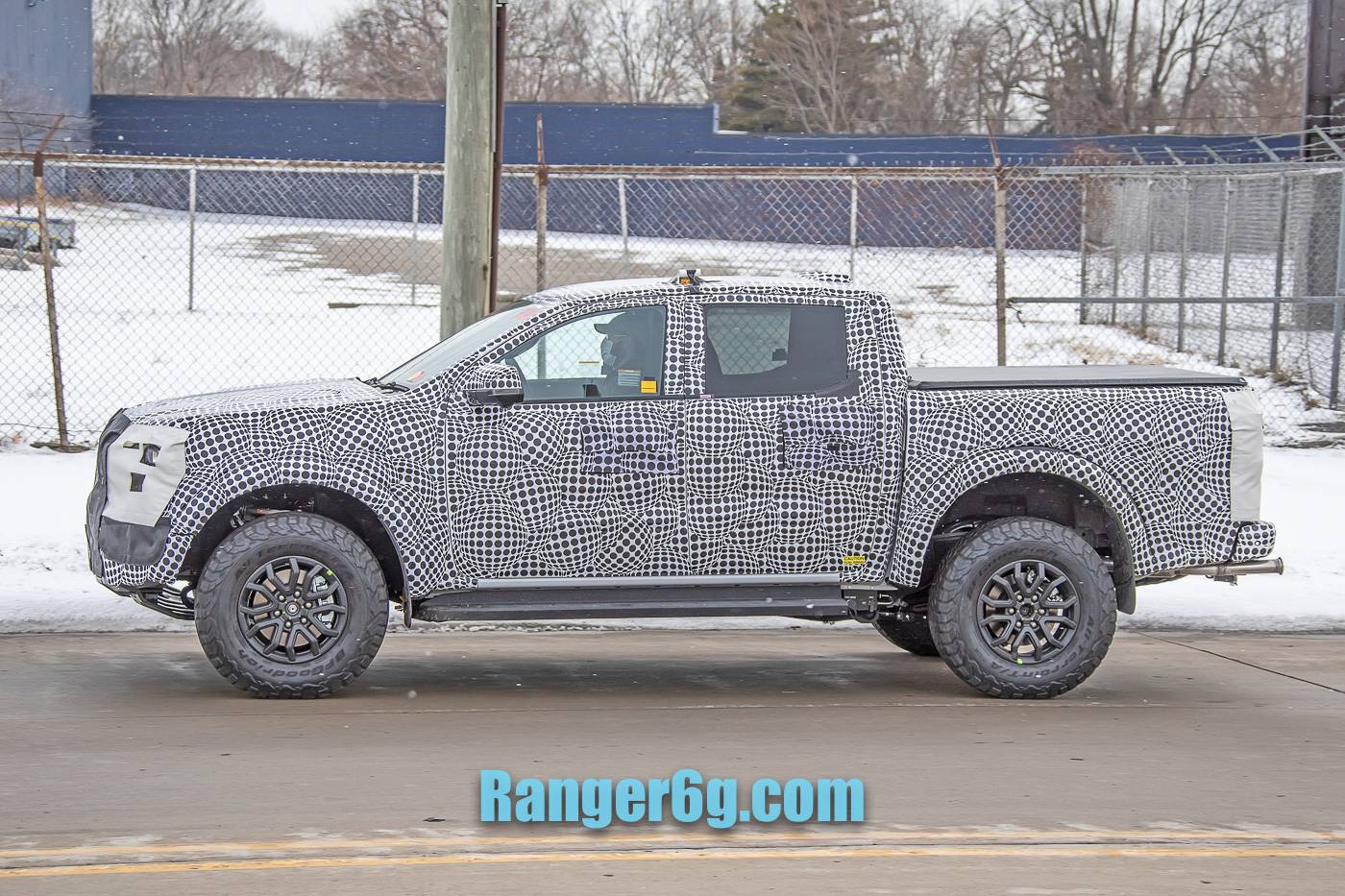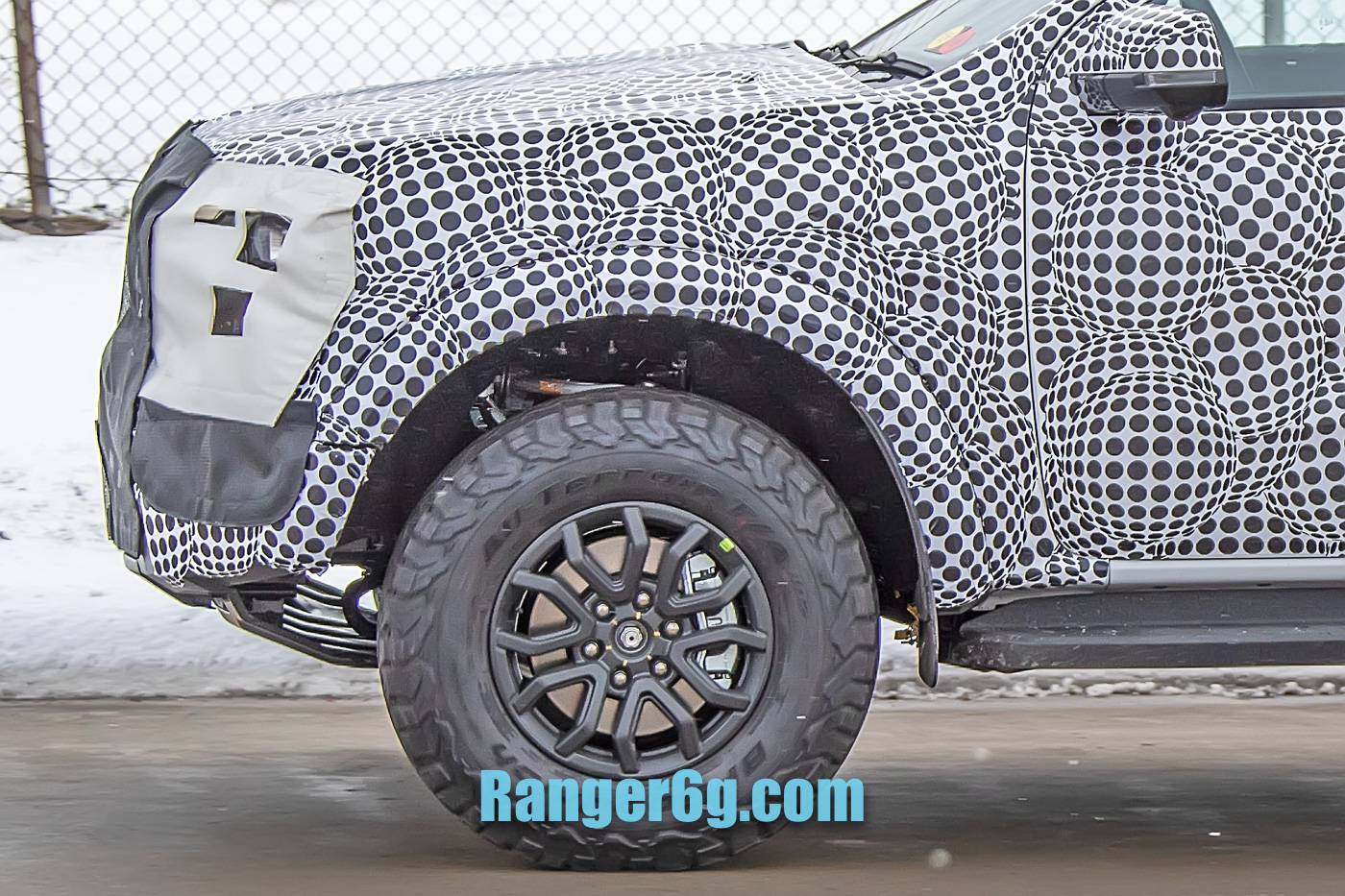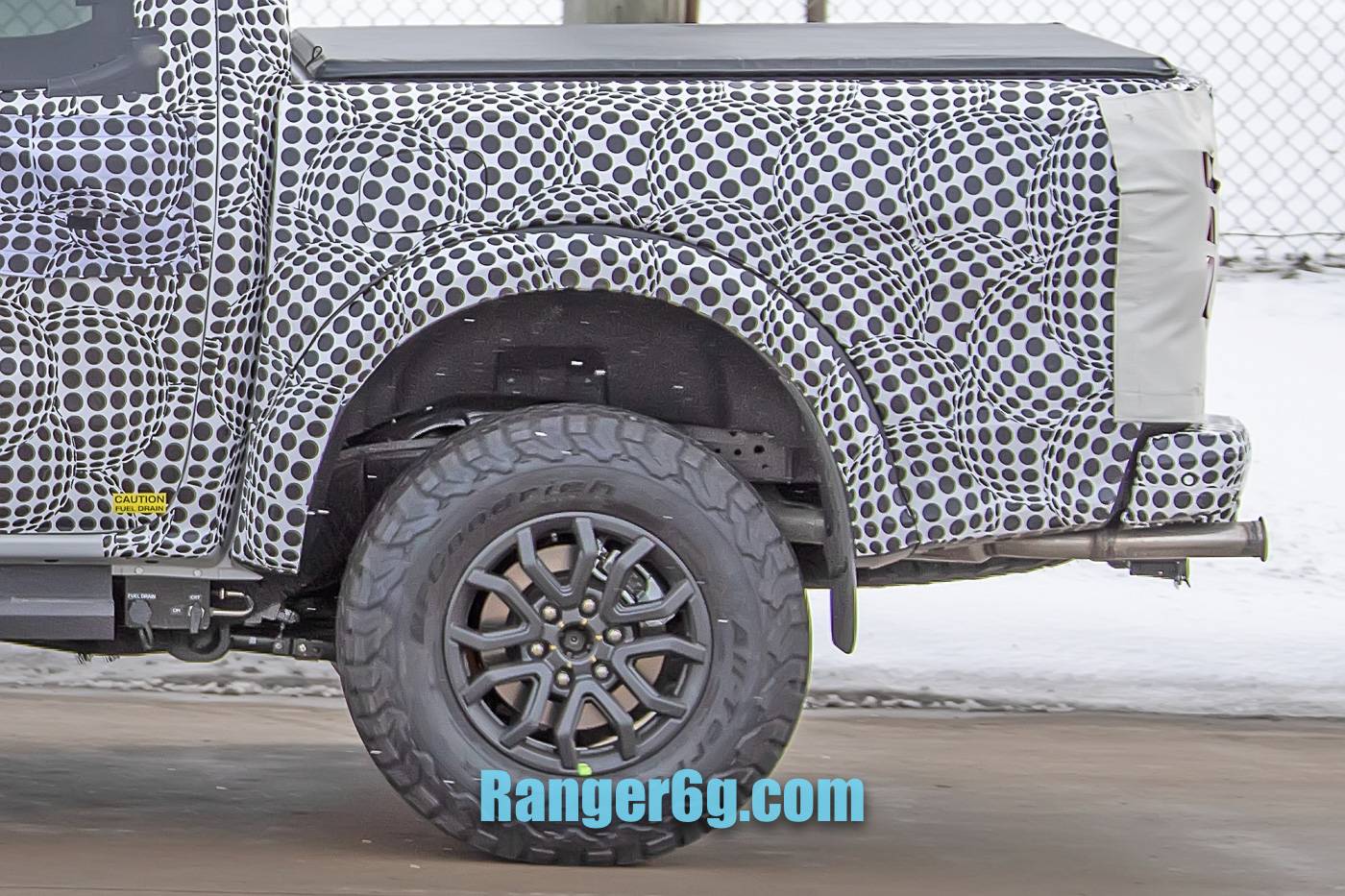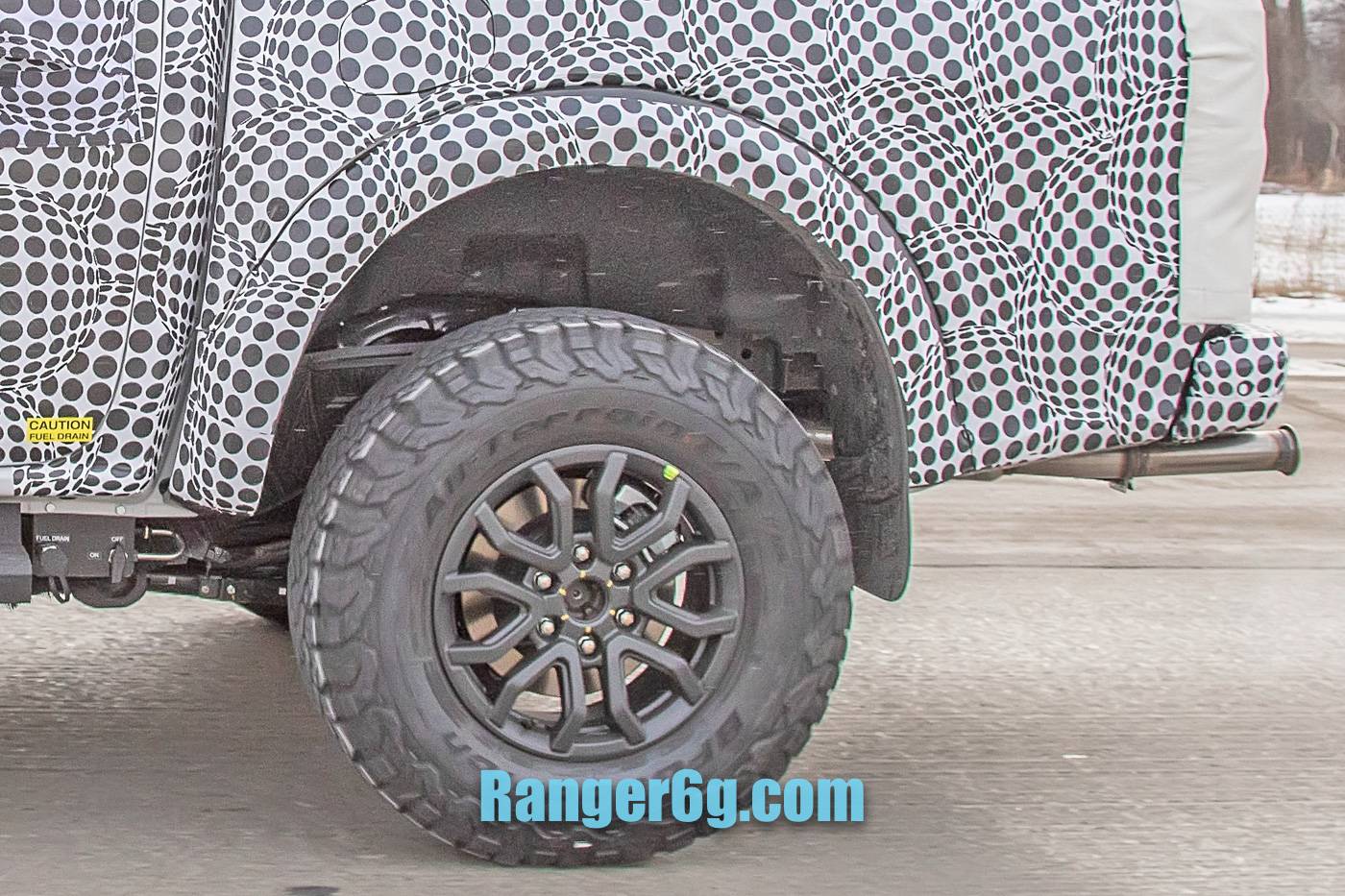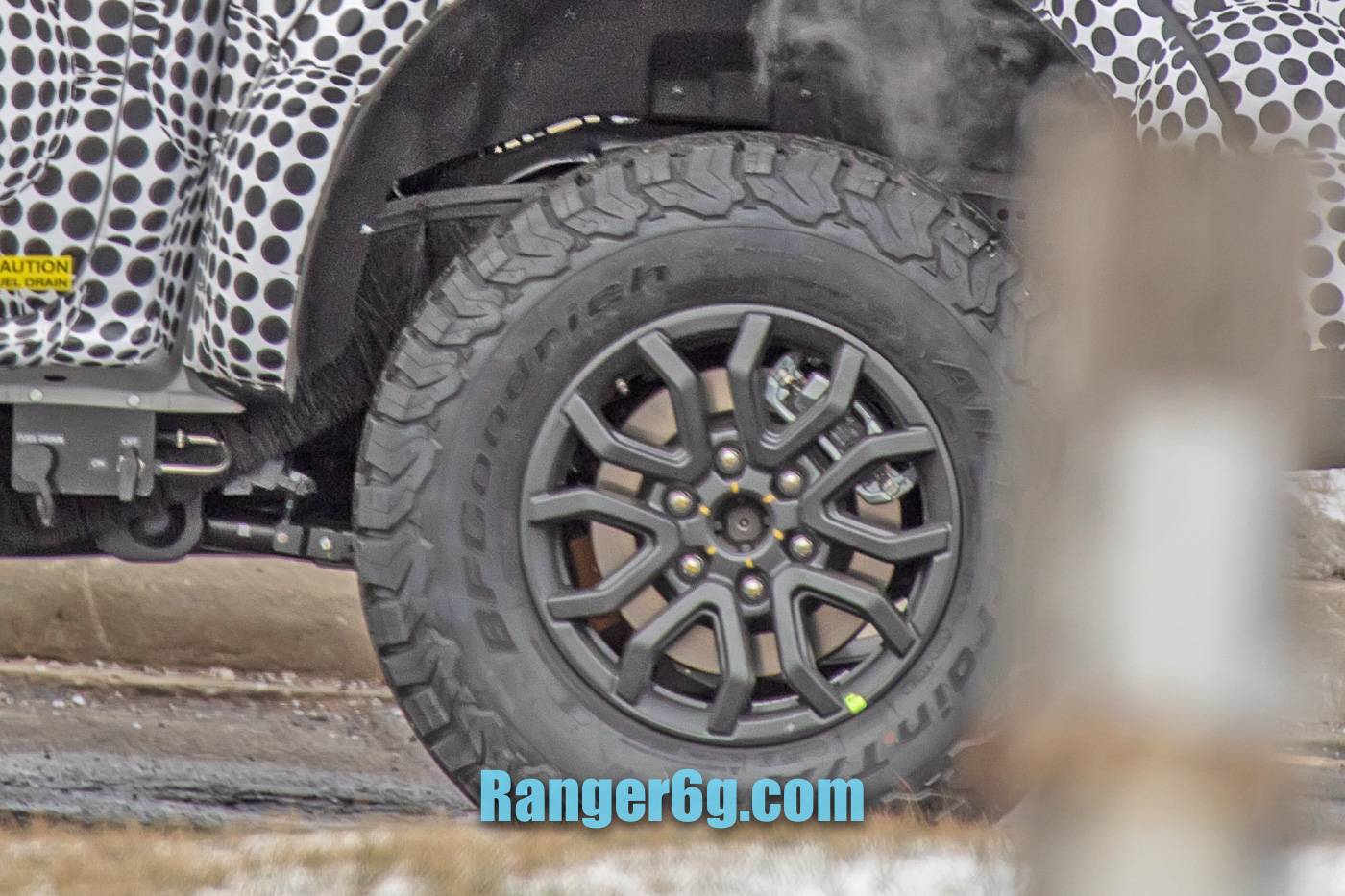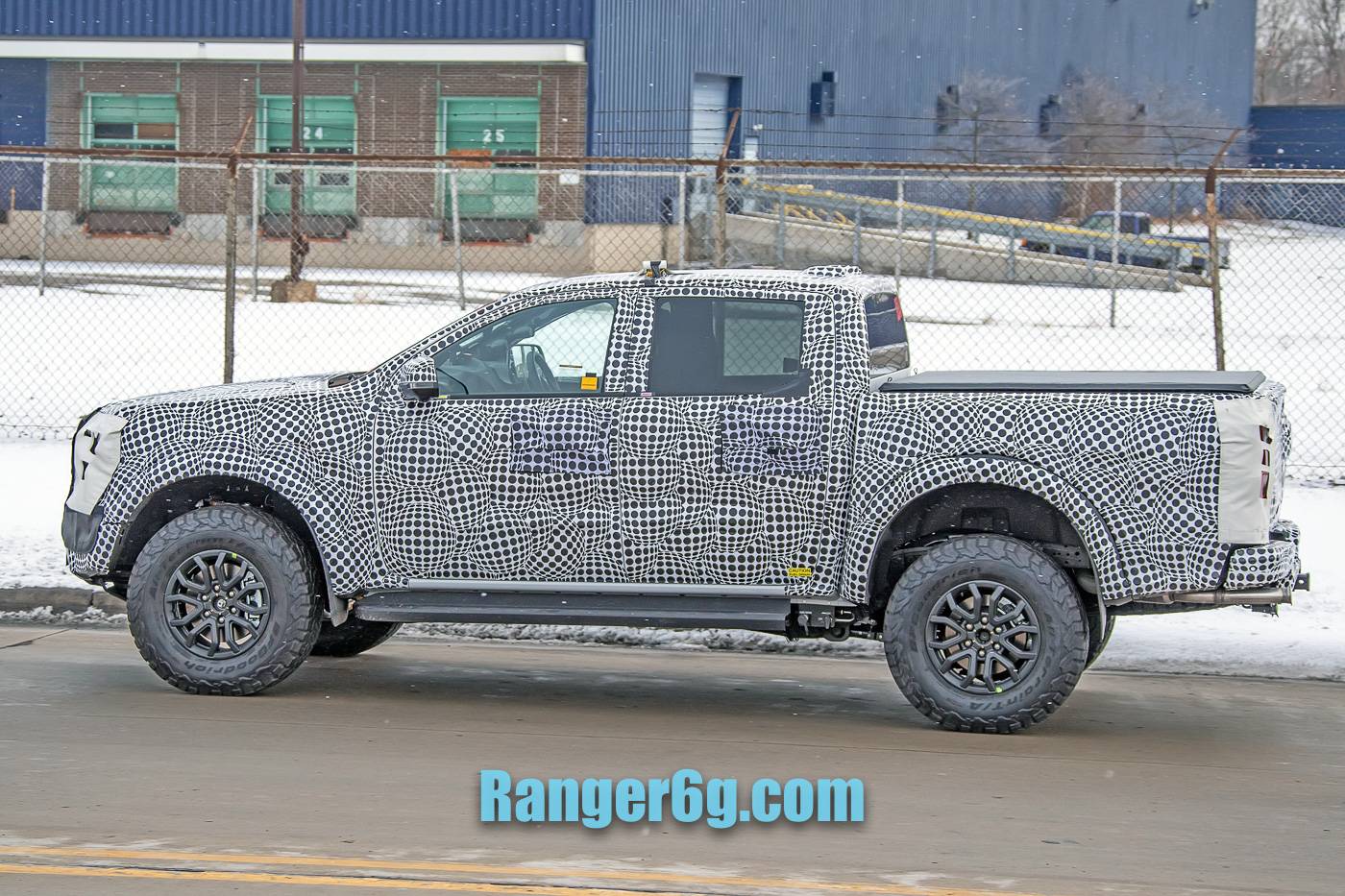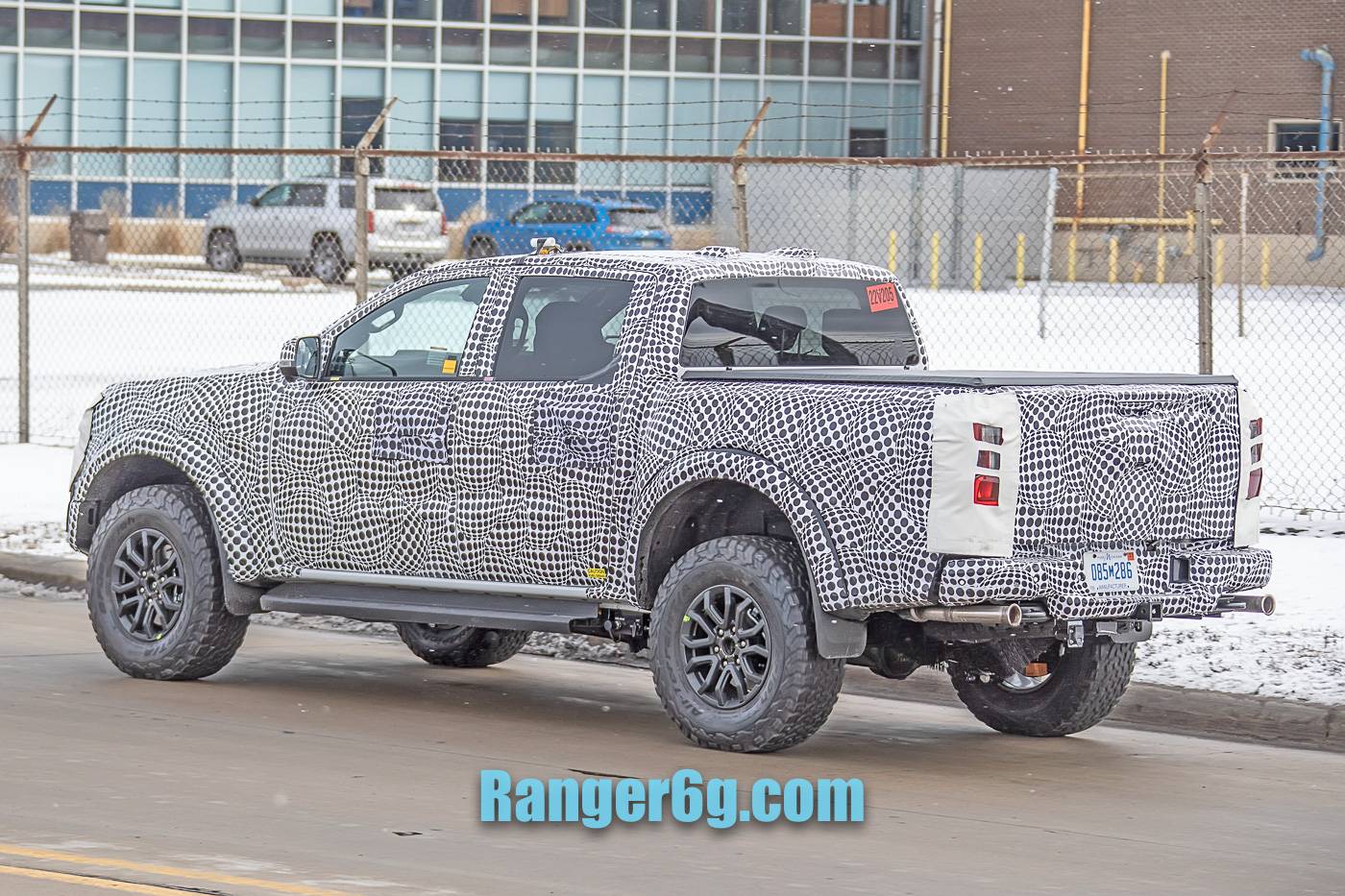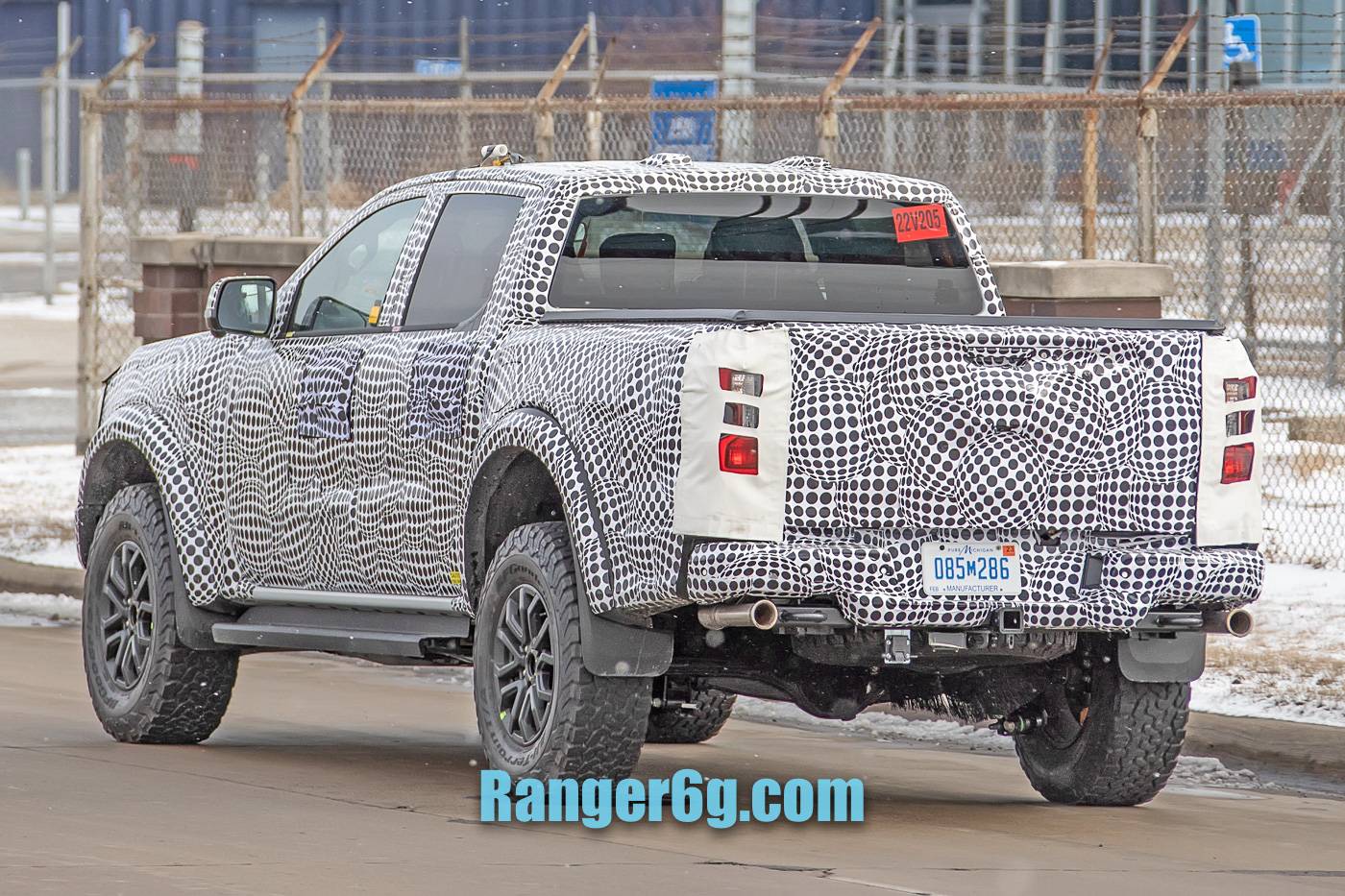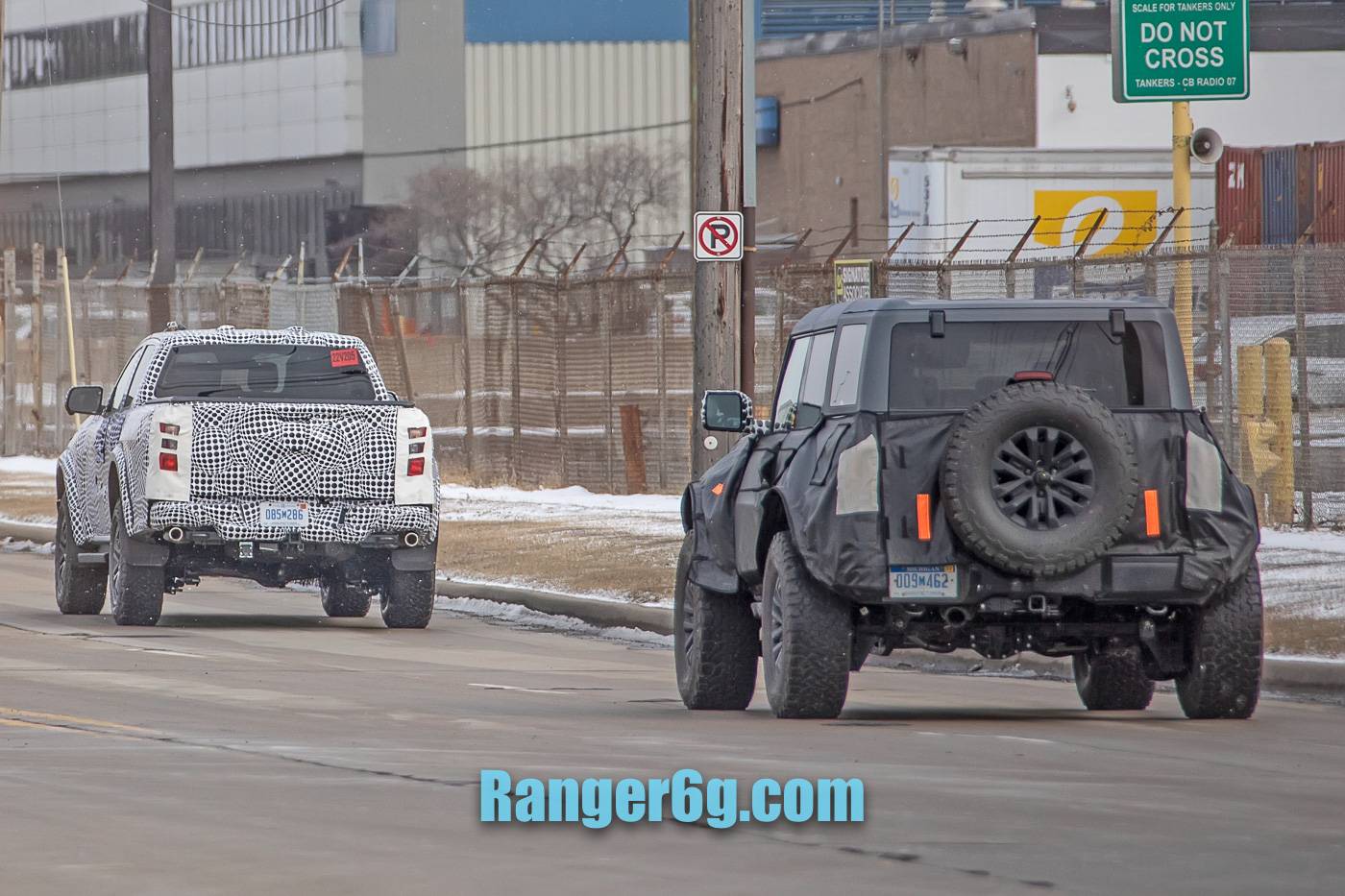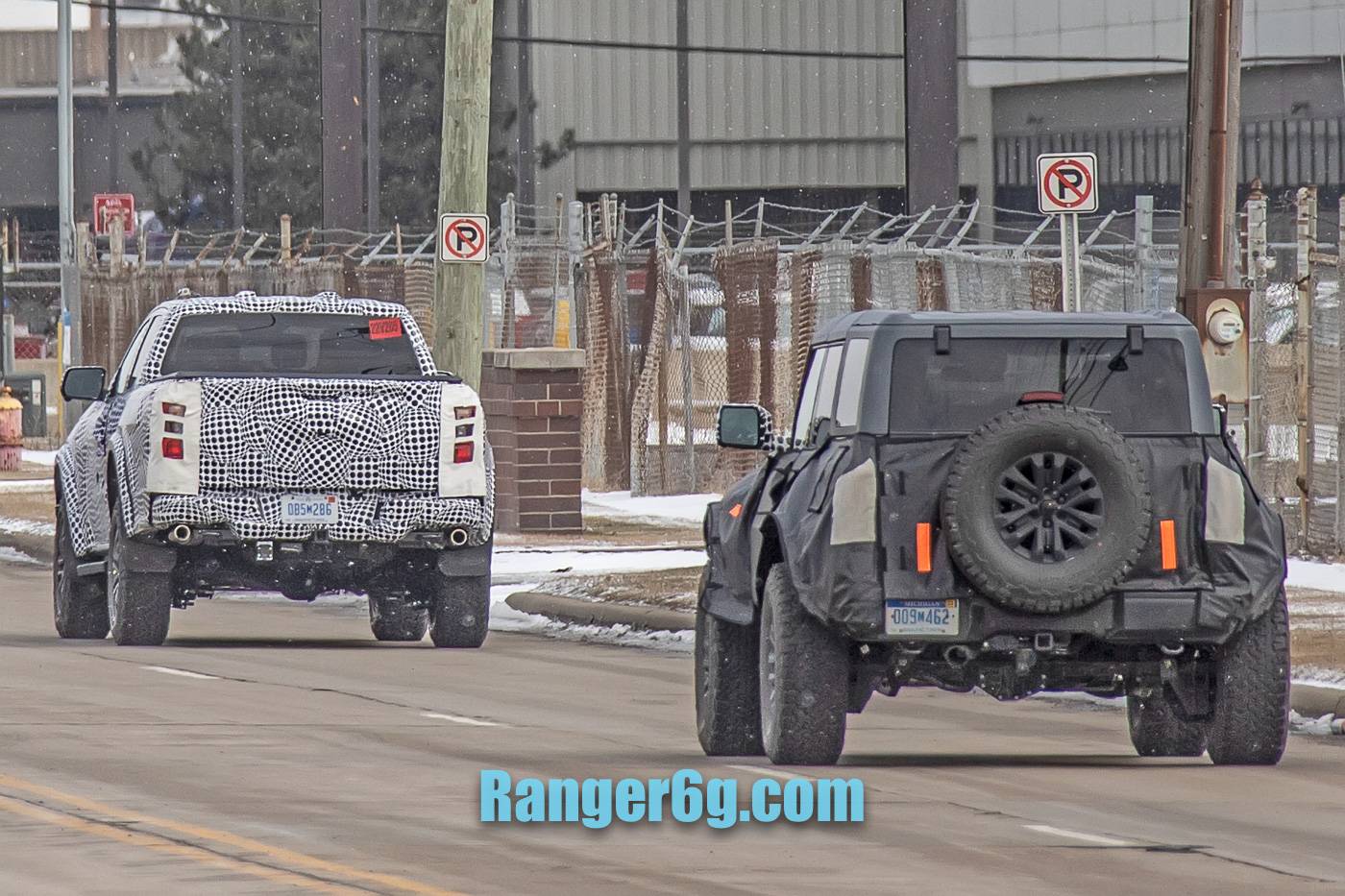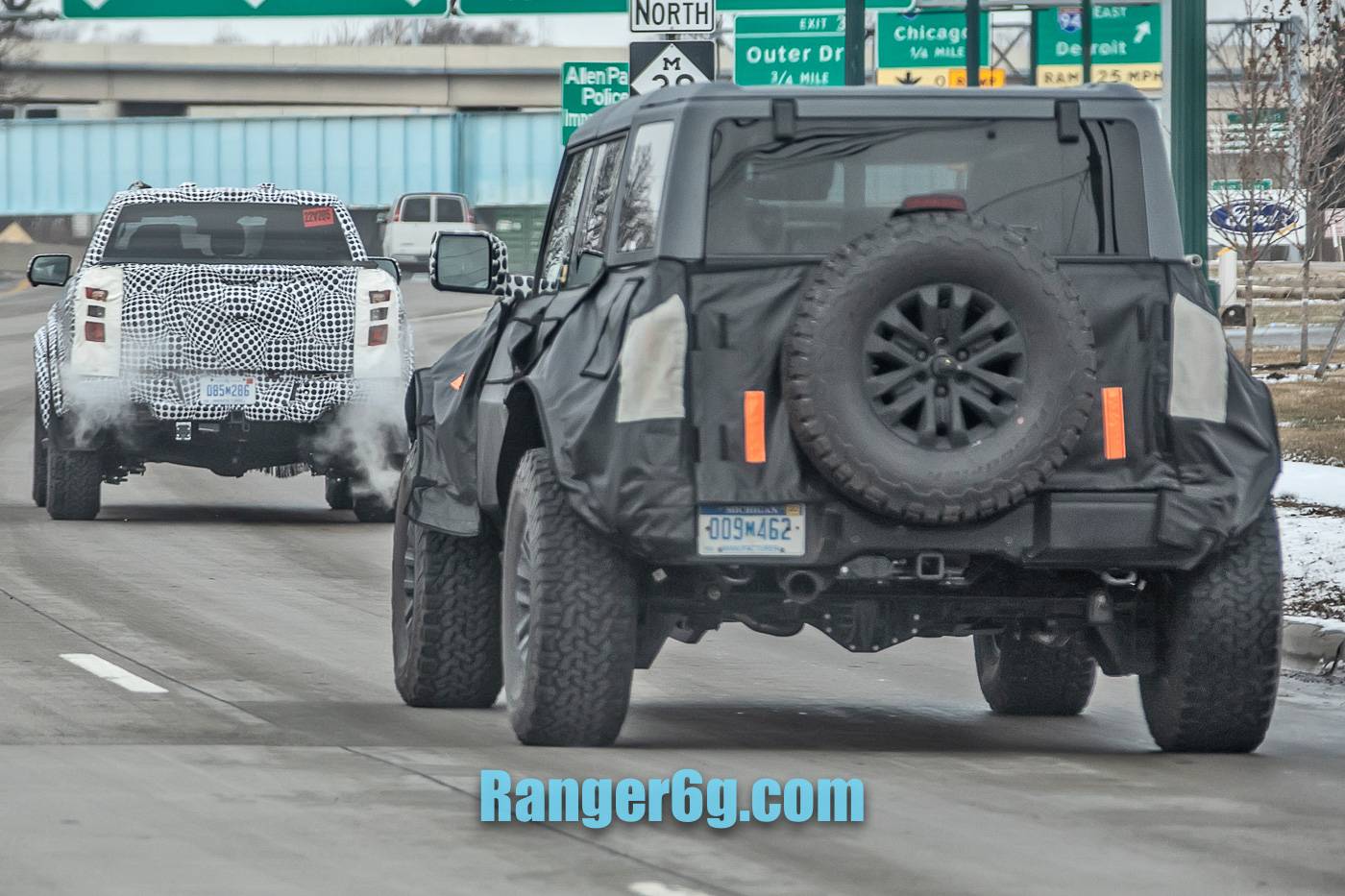 Last edited: