Via Australian publication
CarExpert
.
The MPG figures are for the ASEAN market (such as Thailand) Ranger and Ranger Raptor, but gives us an idea how the fuel economy we'll see in the Raptor.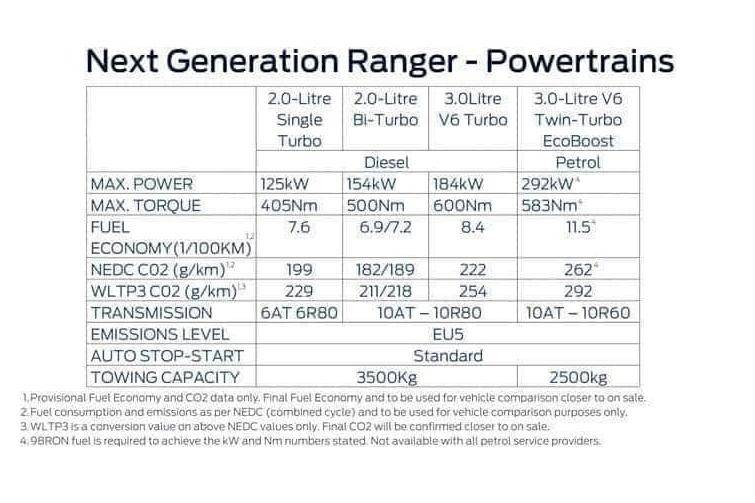 With the new
single-turbo 2.0-litre turbo-diesel four-cylinder engine
, the Ranger has claimed combined cycle fuel consumption of
7.6L/100km (30.9 MPG)
.
Stepping up to the carryover
2.0-litre bi-turbo diesel four
, the table shows preliminary figures of 6.9L/100km and
7.2L/100km (32.6-34 MPG)
. The former is likely for the manual option.
The new
3.0-litre turbo-diesel V6
option is as thrifty as the outgoing, considerably less powerful 3.2-litre turbo-diesel five, with a claimed consumption of
8.4L/100km (28 MPG)
.
Finally, the Ranger Raptor – which packs a
3.0-litre twin-turbo petrol V6
– consumes
11.5L/100km (20 MPG)
.